(1876-1894)
Margaretha Geertruida Zelle was born in Leeuwarden, Friesland, Netherlands in 7 August of 1876. Her parents were Adam Zelle and Antje Van der Meulen.  She had three brothers.
Her father was a hat maker by trade and made successful investments in the oil industry. These gains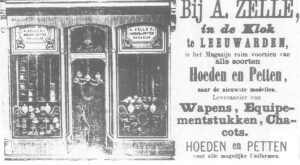 allowed him to give Margaretha a lavish early childhood that included exclusive schools until the age of 13. In school, Margaretha was known to be flamboyant, often appearing in new, flashy dresses.  
However, her life was going to change. Her father went bankrupt in 1889. Here parents divorced and her mother died soon after in 1891. In 1893 her father remarried and she was compelled to move to live with her godfather (Mr. Visser) in Sneek. He sent her to study in Lieben to become kindergarten (preschool education) teacher. There, the headmaster began to flirt with her conspicuously and she was removed from the institution by her offended godfather. After a few months, she fled to her uncle's home in The Hague. 
(1895-1902)
With 18 years old, Margaretha answered an advertisement placed by Dutch Colonial Army Captain Rudolf MacLeod. He was living in the Dutch East Indies and was looking for a wife. In 1895 she married him in Amsterdam. And after the wedding, they moved to the island of Java and had two children, Norman and Louise Jeanne.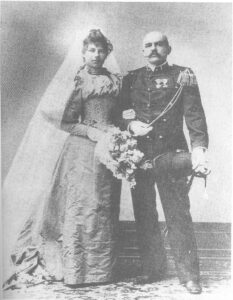 However MacLeod had alcoholic problems and would take out his frustrations on his wife. Soon the marriage became a disappointment for Margaretha. As consequence, she started to study Indonesian traditions intensively joining in a local dance company. It was there, where she learnt the oriental dances and created her stage name Mata Hari that means "eye of the day".
In 1899 her son Norman died. It is said because one of their servants poisoned him as a revenge of the treatment of her husband towards him. Thereafter, they moved back to Netherlands and separated in 1902. She initially retained custody of Jeanne, but after Rudolf reneged on a support payment, Margaretha was forced to give Jeanne back to him. Jeanne would die at the age of 21.
(1903-1913)
In 1903, Margaretha moved to Paris where she performed as a circus horse rider, using the name Lady MacLeod. By 1905, Mata Hari began to win fame as an exotic dancer. Promiscuous, flirtatious and openly flaunting her body, Mata Hari captivated her audiences and was a overnight success from the debut of her act at the Musee Guimet on March 1905.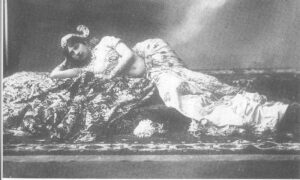 She posed as a Java princess of priestly Hindu birth, pretending to have been immersed in the art of sacred Indian dance since childhood. She was photographed numerous times during this period nude or nearly so.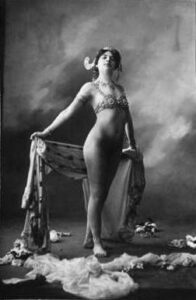 Mata Hari brought this carefree provocative style to the stage in her act, which garnered wide acclaim. The most celebrated segment of her act was her progressive shedding of clothing until she wore just a jeweled bra and some ornaments upon her arms and head. She was seldom seen without a bra as she was self-conscious about being small-breasted. She wore a body stocking for her performances that was similar in color to her own skin.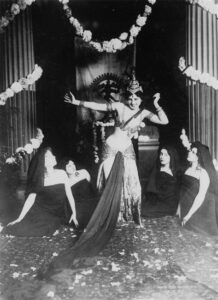 Although Mata Hari's claims about her origins were fictitious, this was common practice for entertainers of that era. Her act was spectacularly successful because it elevated exotic dance to a more respectable status, and so broke new ground in a style of entertainment for which Paris was later to become world famous. Her style and her free-willed attitude made her a very popular woman, as did her eagerness to perform in exotic and revealing clothing. She posed for provocative photos and mingled in wealthy circles. At the time, as most Europeans were unfamiliar with the Dutch East Indies and thus thought of Mata Hari as exotic, it was assumed her claims were genuine.
Critics began to opine that the success and dazzling features of the popular Mata Hari was due to cheap exhibitionism and lacked artistic merit. Although she continued to schedule important social events throughout Europe.
Mata Hari was also a successful courtesan, though she was known more for her sensuality and eroticism rather than for striking classical beauty. She had relationships with high-ranking military officers, politicians, and others in influential positions in many countries. Her relationships and liaisons with powerful men frequently took her across international borders. Prior to World War I, she was generally viewed as an artist and a free-spirited bohemian, but as war approached, she began to be seen by some as a wanton and promiscuous woman, and perhaps a dangerous seductress.
(1914-1917)
During World War I, the Netherlands remained neutral. As a Dutch subject, Margaretha Zelle was thus able to cross national borders freely. To avoid the battlefields, she traveled between France and the Netherlands via Spain and Britain. In 1916, she was traveling by steamer from Spain when her ship called at the English port of Falmouth. There she was arrested and brought to London where she was interrogated at length by Sir Basil Thomson. There she eventually admitted to work for French Intelligence.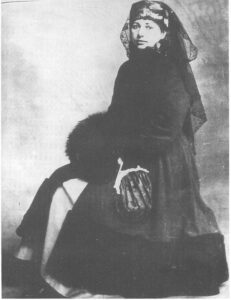 In January 1917, the German military attache in Madrid transmitted radio messages to Berlin describing the helpful activities of a German spy, code-named H-21. French intelligence agents intercepted the messages and, from the information they contained, identified H-21 as Mata Hari.
On 13 February 1917, Mata Hari was arrested in her room at the Hotel Plaza Athénée in Paris. She was put on trial, accused of spying for Germany and consequently causing the deaths of at least 50,000 soldiers. Although the French and British intelligence suspected her of spying for Germany, neither could produce definite evidence against her. She wrote several letters to the Dutch Consul in Paris, claiming her innocence. She was found guilty and was executed by firing squad on 15 October 1917, at the age of 41.